One of the great advantages about being one of the first residents in a new community is you get in at lower prices and will watch your equity climb.   I've been lucky enough to help several families build a home in Painted Prairie and watch their equity go up quickly.  Now, markets shift and change (and can do so quickly), but Painted Prairie is poised to be one of the most-desired communities in the area for many years to come for several reasons (which I would love to chat with you about!). 
So now that the neighborhood is in Phase II, we are in a great position to understand what the neighborhood is becoming, what type of homes are available, and where the parks and public amenities will be. On top of that, Buyers are in a FANTASTIC position to purchase a home at a fantastic price WITH additional builder incentives. What more could you ask for!?
Price points in Painted Prairie vary widely from townhomes in the $400ks all the way up to custom homes priced in the low $1 million dollar range with every variation of type of home in between.
Below are the builders and type of homes you can expect in the $400k – $600k price range. I made the price ranges a little larger to reflect the final all-in price for the home – not just the base price (that attractive "Move in for $400k" that you will see advertised). This is considering the base price of the home + the lot price + design selections.
$400k – $600k range
Meritage is back in Phase II with their ever-popular townhome option.  There are three floorplans you can choose from and the great news is there are several that will be move-in ready by the end of 2022!  Below are the homes that are currently available to contract on TODAY!
6108 N. Lisbon – 3 bed/2.5 bath, 1428 Sq. Ft., $479,900, move-in ready NOW!
6089 N. Liverpool Street – 3 bed/2.5 bath, 1428 Sq. Ft., $469,900, move-in ready in Sept/Oct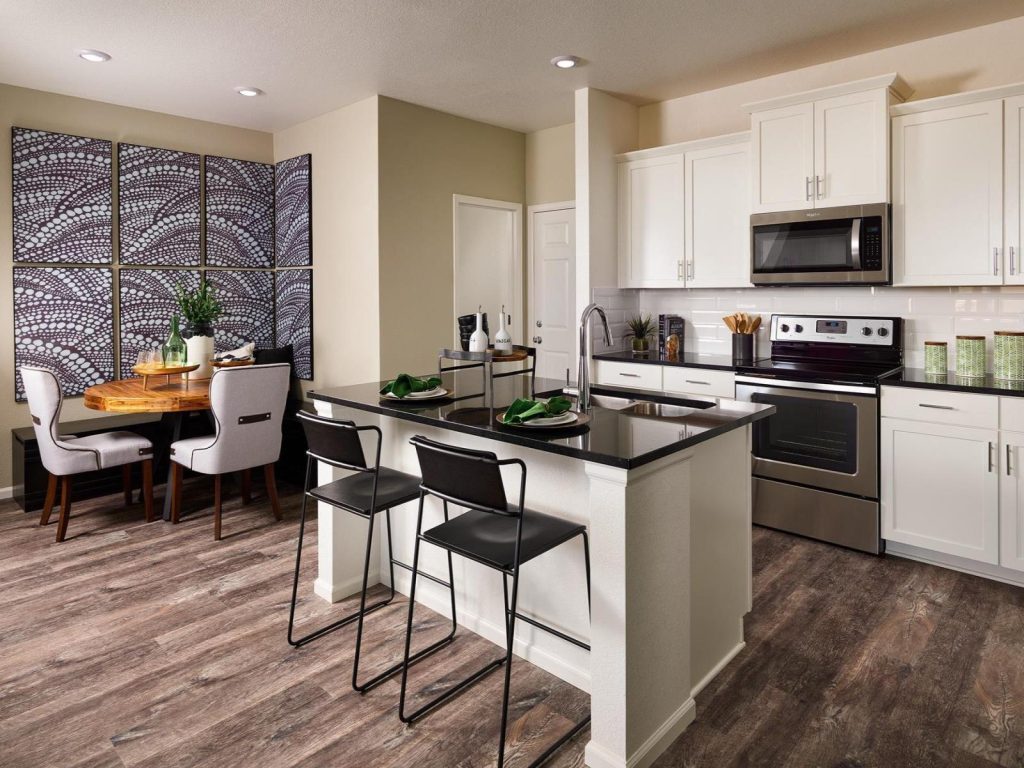 KB Villas is another fantastic option.  These are paired homes that you will see in other KB communities around the Denver area.  They are versatile, private, and have a wonderful use of space.  If you would like to build one of these homes from dirt and choose the floor plan, finishes, lot, etc., there is time to do that and KB scored some fantastic lots in Phase II.  But if you are looking to move a little bit quicker and know the all-in price, check out the list below of what KB has available:
6211 N. Malaya Street – 4 bed/3 bath, 1885 sq ft, $555,000, move-in ready September
6353 N. Malaya Street – 3 bed/2.5 bath, 1671 sq ft, $500,00, move-in ready November
6241 N. Malaya Street – 3 bed/2.5 bath, 1885 sq ft., $550,000, move-in ready November
6363 N. Malaya Street – 3 bed/2.5 bath, 1754 sq ft., $525,000, move-in ready November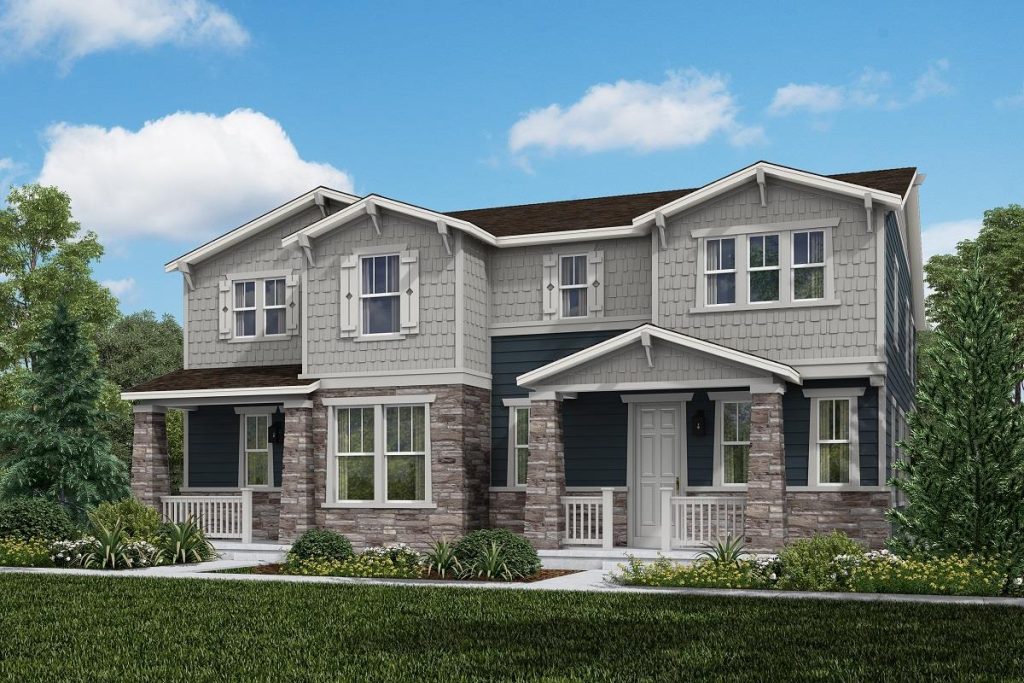 If any of these homes look appealing, I'd love to help! If you are looking to build a home from a dirt start and truly customize the home to make it yours, that option is available!