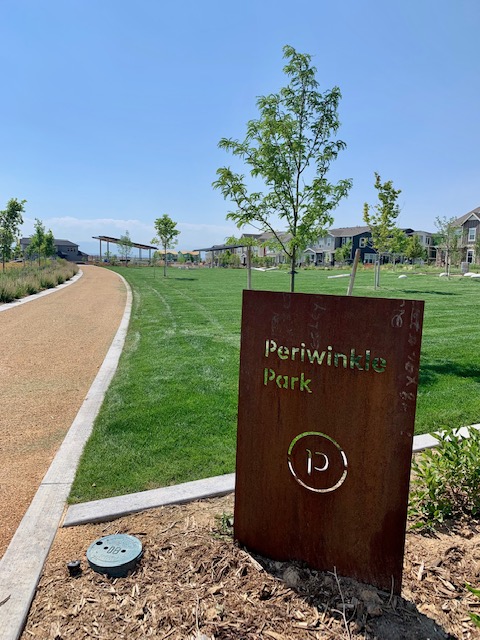 I was lucky enough to meet Mary Beth at an open house I was holding in the Central Park neighborhood in 2019. I remember she was the kindest, most easy person to talk to. She reached out a few months later telling me her and her husband's current lease was going to be up soon and they were looking to purchase their first home in the Denver area. We looked at many different properties, mostly in Central Park. I then told them about Painted Prairie and shared all the information I had. At that time Painted Prairie was just in it's infancy. No homes had been closed on yet and just a few parks were nearing completion.
Looking at the then bare landscape that was to be Painted Prairie, Mary Beth and Chris decided to take a chance and purchase a KB Villa home that would be facing directly onto Periwinkle Park.
They closed in October 2020 and have been enjoying life in Painted Prairie and being part of the "Painted Prairie Welcome Wagon" since.
"Ashley was professional from start to finish. It was not easy to wrap our heads around buying a house during a pandemic but she was very patient with us. She showed us a lot of different types of homes and in the end we settled on a new build. She was such a help through all the stages of the construction process, from helping in the design center to having a 3D tour of the framing done. Thanks to Ashley we are now in our forever home."
Looking to build your next home in Painted Prairie? I'd love to help! My services are absolutely FREE to you. Check out this blog post that explains more. How does a realtor fit into the new home construction process?