One of my favorite things about the Painted Prairie community is the amount of open, green space. Whether you're wanting to sit back and relax, enjoy a picnic, shoot hoops, garden, climb and explore, or take in the views, Painted Prairie has a park for it! Here are the parks in the neighborhood (so far… more planned for Phase II of course), from the expansive High Prairie Park to the smaller, pocket parks scattered throughout the neighborhood.
High Prairie Park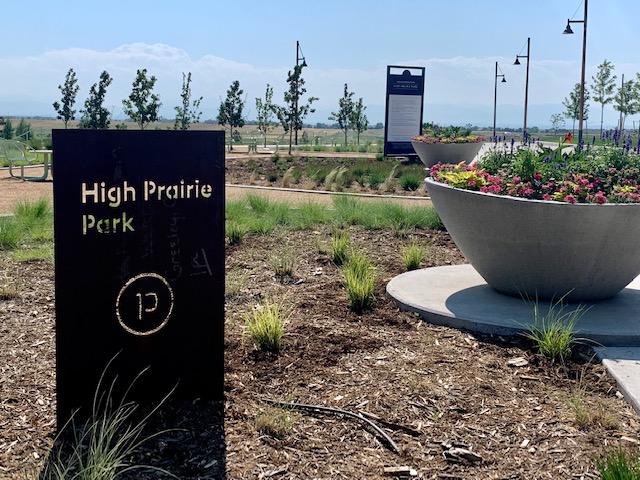 The 22-acre High Prairie Park is situated on Painted Prairie's highest ridge with views of the front range and downtown Denver. High Prairie Park features four playgrounds from Beanstalk Builders, including treehouses, rope bridges, slides, and more that will surely keep your kids imagination occupied for hours.
Relax and take in the views or a sunset from the swing chairs or lounge chairs from the top of the ridge.
Picnic or grill out with friends and family at one of the covered picnic and grill areas.
Indian Paintbrush Gardens
Located within High Prairie Park, you can try your green thumb at Indian Paintbrush Gardens. Plant your own plot in the gardens and check out this post about the Garden Club.
Pocket Parks
You'll find six pocket parks scattered throughout the Painted Prairie community, all with their own unique charm and amenities.
Periwinkle Park
Amber Park
Mulberry Park
Plum Park
Lavender Park
Courtyards
There are also numerous courtyards shared by their surrounding homes, where you'll find things such as open space, Adirondack chairs, fire pits, grills, picnic tables, and gardens.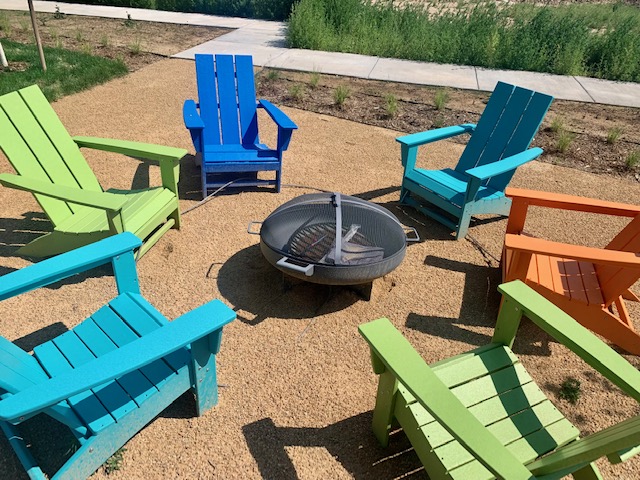 The community also hosts free events, such as outdoor movies, concerts, workshops, and more, the first weekend of the month. If you'd like to take a tour around Painted Prairie and check out some of these amazing parks or see some model homes, please reach out. I'd be happy to help! My contact info is below.