What's the latest development news from the Painted Prairie neighborhood? I recently attended a community development meeting to get the latest updates on the Town Center, parks, schools, and builders in the community. Here's what I learned…
The Community and City of Aurora
Did you know that the City of Aurora is the second most diverse city in the country? Students in Aurora Public schools come from over 130 different countries and speak over 160 different languages – whoa! Did you also know that Painted Prairie has been ranked as a top 10 performing community by MetroStudy? Painted Prairie will have approximately 3400 residences once complete. The community sits on the highest point from the Platte River and from the swinging ski chairs in High Prairie Park you can see from Longs Peak to Pikes Peak on a clear day. This is a pretty diverse and unique place to live!
Town Center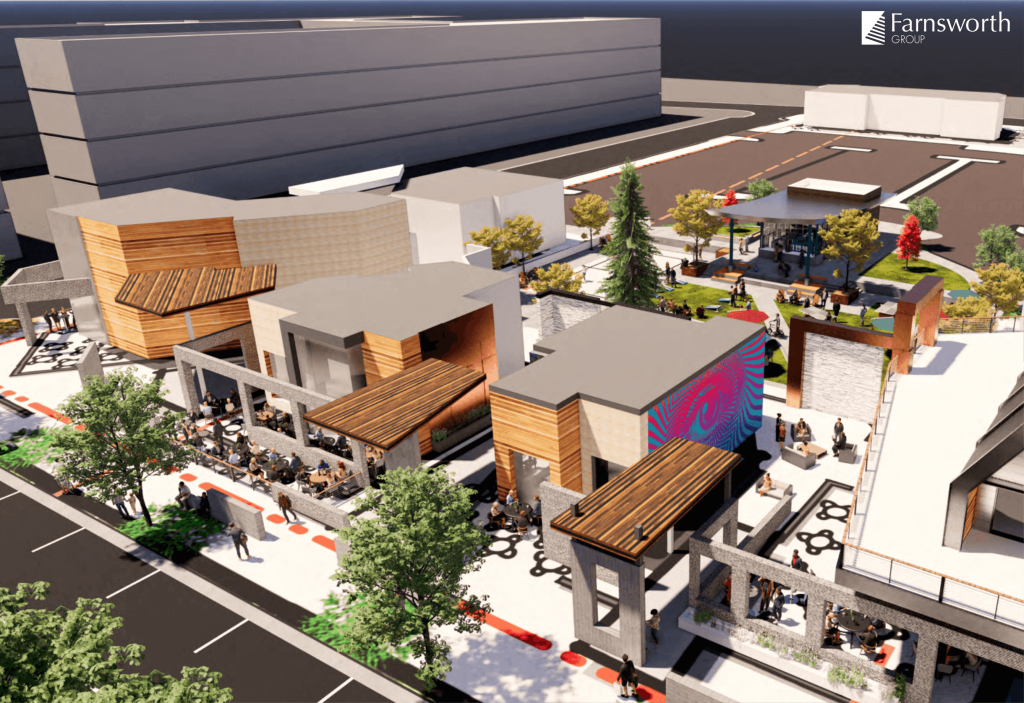 The vision for the Town Center is a vibrant, creative, active, social gathering area, including outdoor events, Farmers markets, boutique and flagship hotels, and more. The town center will have new residential offerings, which will be high density condos. Anticipated businesses for the Town Center are a tavern, coffee shop, boutique retail, and two restaurants – a Mexican concept and a burger/steak concept. There may also be a water feature at the Town Center, and there are talks of a private wellness facility. The residential part of the Town Center is expected to break ground mid 2022, with the commercial aspect immediately following.
Parks
There are plans for Linear Park, also known as The Greenway to connect the Town Center and The Greenway. Linear Park will be a place for future community activities.
Prairie Retreat Park will be a natural park with areas for discovery and exploration. The developers are working with historians to honor High Line Canal.  It's also going to be a natural type of park with areas to explore and discover what is around. 
For more info on the parks of Painted Prairie, check out this blog post.
Schools
Painted Prairie is located in the northeast quadrant of Aurora in Adams County that falls into the Adams-Arapahoe 28J School District, which is a district within the Aurora Public Schools district. 
The public schools that Painted Prairie students are zoned for are Harmony Ridge PreK-8 and Vista PEAK Preparatory High School. There are several charter and private schools in the area as well. Click HERE to see a map of these additional schools.
High Point Academy is just west of Painted Prairie on 64th Ave and Tower. It is a quick 6 minute drive from the middle of Painted Prairie. High Point Academy is a tuition-free Pre-K, elementary, and middle charter school that serves students from Aurora, northeast Denver and Brighton.
Check out this post we just put together to learn more, including a space designated for a potential school in Painted Prairie.
Builder Updates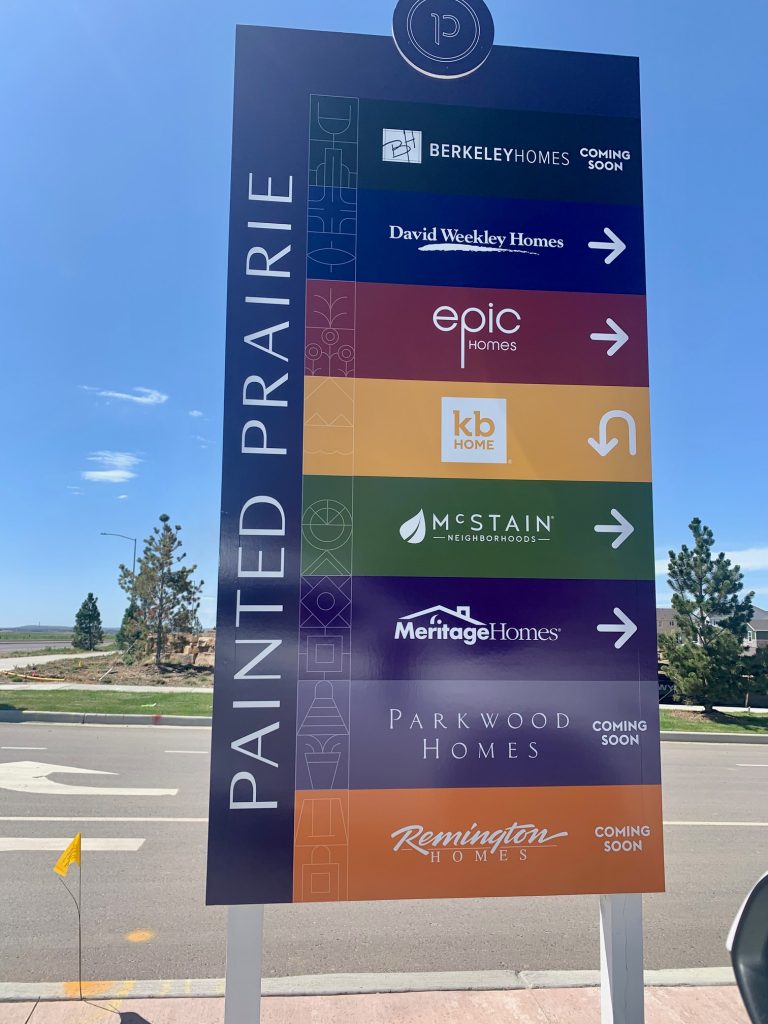 In Phase II of development, three new builders will be joining the mix – Berkeley Homes, Parkwood Homes, and Remington Homes – as well as builders from from Phase I such as Epic Homes, David Weekley, KB Home, and more! Below you'll find some info on floorplans, finishes, pricing, etc.. Be sure to stay tuned for the latest updates from Painted Prairie Living!
BERKELEY HOMES
Berkley Homes is locally owned and operated and has been building exclusively in the the Denver-metro area of 30 years. Floorplans are still in development, but here is what we know so far:
Single-family homes
1750 – 2500 sqft
Extended garage space
Staring in the low 500k's
Model start Q1 2022
Pre-sales start Summer 2022
PARKWOOD HOMES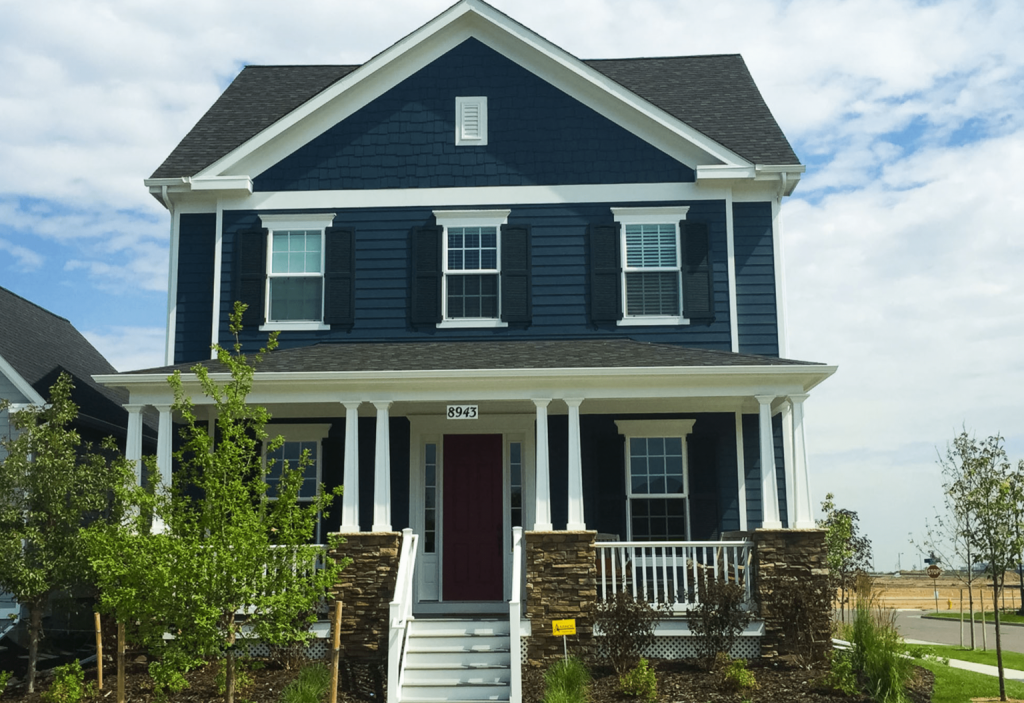 The first Parkwood model home in Painted Prairie is COMING SOON, so stay tuned! Parkwood is a family-owned builder from the East coast, but they have been building homes in the Denver area for the past 20 years. They offer homes with classic American architecture. In Painted Prairie Parkwood will be offering two brand new floorplans – the Lexington and the Chelsea. Here are a few details:
3 – 5 bedrooms / 2.5 – 6 baths
2200 – 4800 sqft
2 car attached garage w/ shared driveway
10′ ceilings on main level, 9′ upstairs
Finished and unfinished basement options
Optional loft
Custom built-in, trim, and finish options
No additional HOA
Side yard and front yard
Pre-sale – Spring 2022
Here's some additional info on Parkwood Homes in Painted Prairie.
REMINGTON HOMES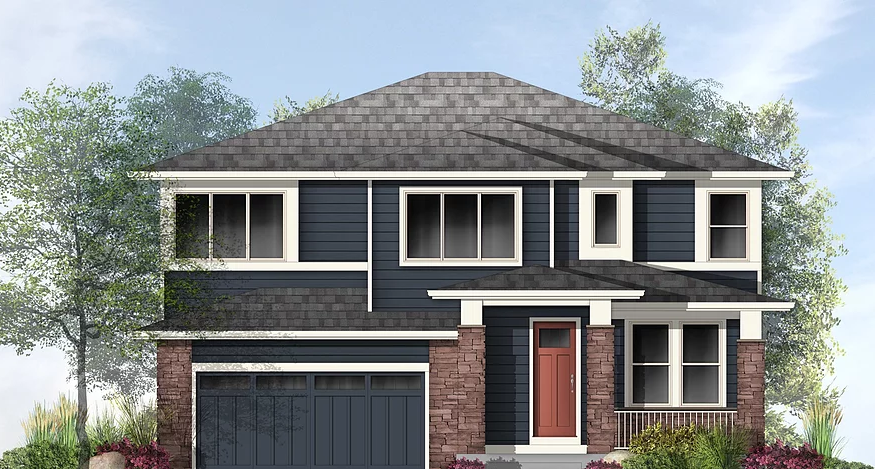 Remington Homes has been a trusted Colorado builder for over 50 years. Here is what they are planning for Painted Prairie:
Two distinct home series – one larger and one smaller
Larger Series:

3 floorplans, including one ranch
2 – 4 bedrooms / 2 – 2.5 baths
3-car front-load garage is standard
1900 – 2700 sqft
10′ ceilings on main level, 9′ upstairs
Covered porch and patio

Smaller series

4 floorplans (2 & 3 story)
2200 -2800 sqft
Garden-level basement
10″ ceilings on main level
2-car rear loaded, attached garage
Covered porches
Upstairs deck in some plans
Starting in the 450k's
Learn more about Remington Homes in this post.
DAVID WEEKLEY
Two home series – front-loaded and alley-loaded
Six semi-custom, single-family floorplans
1500 – 3900 sqft
Finished and unfinished basement options
Starting at mid 500k's
Alley-loaded series – Mid Nov. 2021
Front-loaded series – target Q1 2022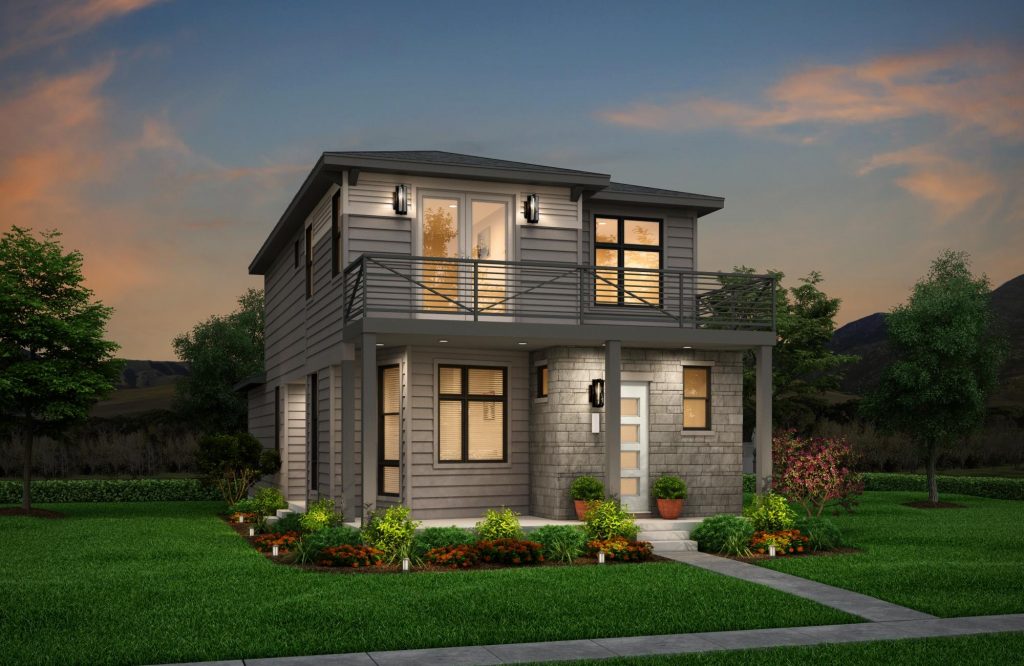 EPIC
2 – 4 bedrooms / 2 – 4 baths
1148-3424 sqft
2 & 3 story garden court homes
Homes face an open space with a front yard and low fence
Landscaping is included
Every master bedroom has a patio
Able to do custom options through trade partners and vendors
KB
We are waiting for an update on KB but have heard they will be offering similar options as Phase I – both single-family and paired homes. Here's a post I put together during Phase I outlining KB's offerings.
That's all I have for now. As always, feel free to reach out with questions about the Painted Prairie community or specific home builders. My contact info is below. You can also follow us on Facebook and Instagram for more neighborhood events, development, and real estate news or sign up here to get updates directly to your inbox!
Featured Image from lifeatpaintedprairie.com