The time has finally come to find out what's happening with David Weekley in Phase II of Painted Prairie!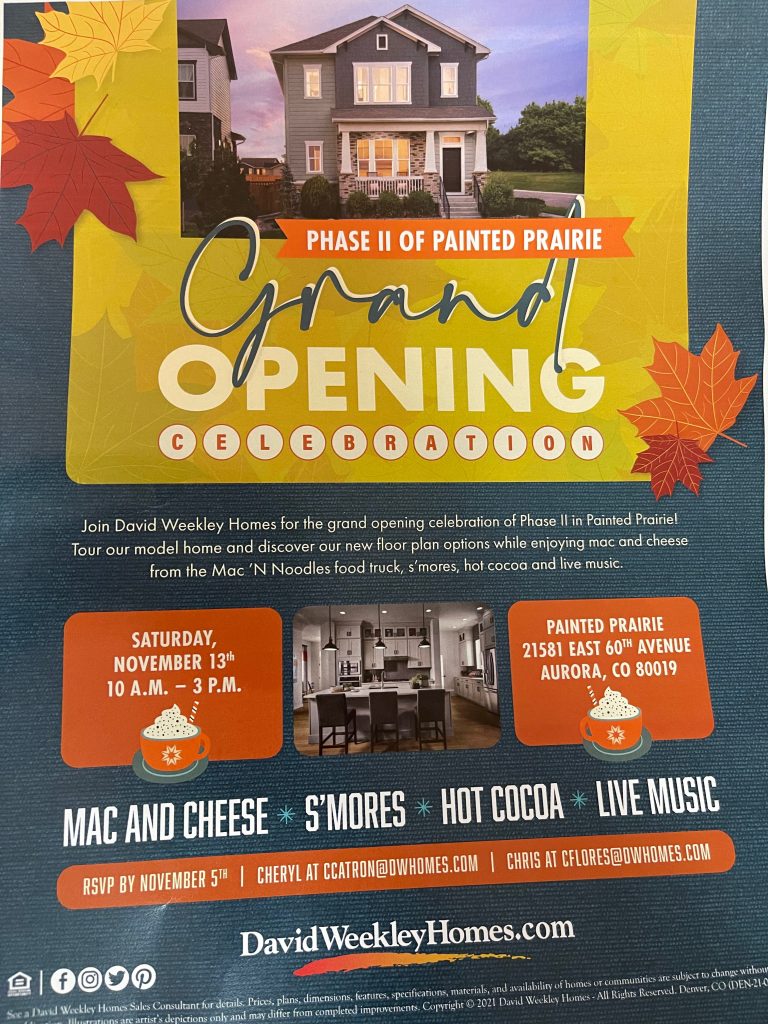 First, mark your calendars for the grand opening celebration happening November 13th from 10:00 am – 3:00 PM. This grand opening will have a mac and cheese truck, s'mores, hot chocolate bar and live music! Fun!!
Here's the story on what's happening. David Weekley will have three of their floorplans, the Washburn (model), Brookpark (huge model), and Caruthers (ranch-style home) in Phase II.
Pricing on both the lots and the base prices have not been released just yet. However, I would not suspect there will be a large price between Phase I and Phase II at this time – pricing will likely go up after the first of the year though (and this is true of any builder in Denver right now).
What is awesome are the lots that David Weekley has in Phase II (see below)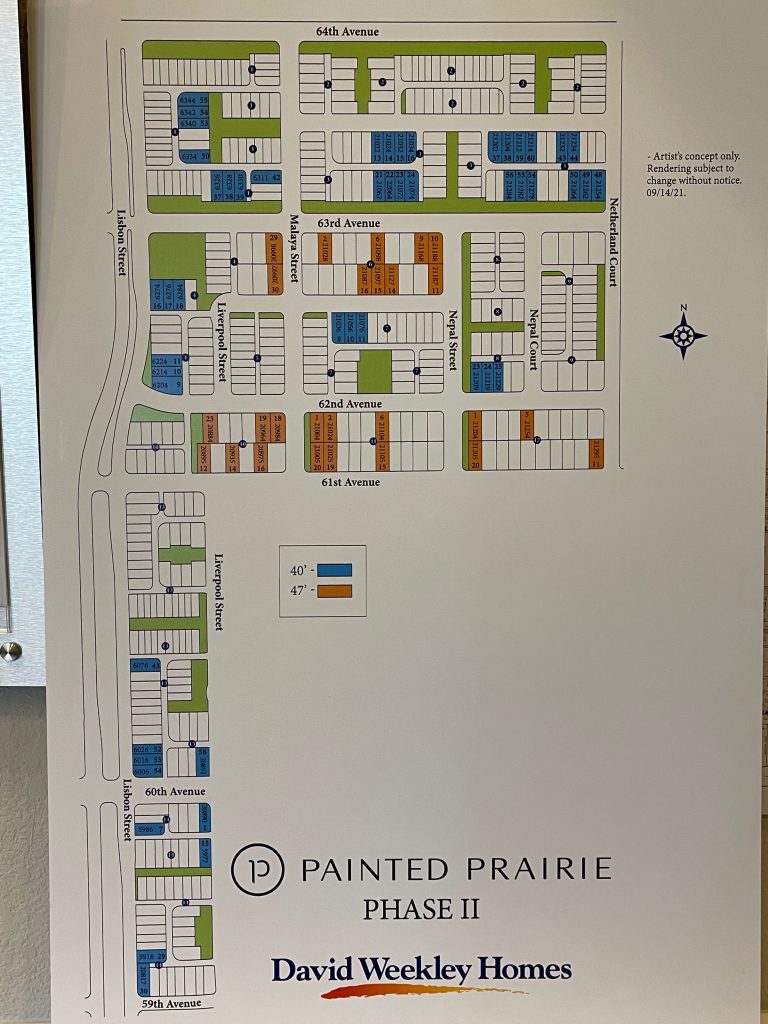 As you can see, there are several amazing corner lots and larger interior lots with their new front-load driveway homes (see the orange squares – also, these plans will not be released until a later date – I'll definitely keep you posted on that).
If you have been on the fence about building a home and have been waiting to see where the next lots are, you're in luck. This week, the sales team will be holding VIP meetings with interested buyers who want to be one of the first to claim one of these amazing lot locations.
Call/text me immediately if you are interested in learning more about these lots and to be one of the first to snag these premium locations before the premium prices hit.
Grand opening this weekend at David Weekley!