One big question I get asked consistently, and rightfully so, is about the schools that students living in Painted Prairie are assigned to.
First, know there is a space designated for a potential school in Painted Prairie.  This site is just north of the KB single-family model homes.  It is zoned as a public use site (which means it could be a school, a church, or something like that).  I know everyone is hopeful this site will become a school, but we are quite a while from knowing exactly what will happen.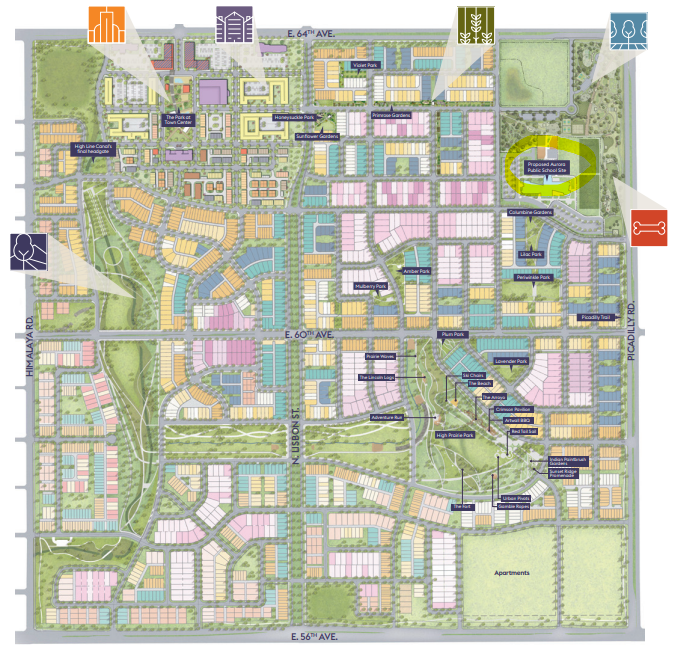 Painted Prairie is located in the northeast quadrant of Aurora in Adams County that falls into the Adams-Arapahoe 28J School District which is a district within the Aurora Public Schools district. Keep in mind, the entire area of Aurora is growing at an astonishing pace. It is one of the most diverse communities in all of the United States. "APS students come from more than 130 countries and speak over 160 different languages." – Facts about Aurora Public Schools. With this awesome diversity comes many questions as to what each school offers.
The public schools that Painted Prairie students are zoned for are Harmony Ridge PreK-8 and Vista PEAK Preparatory High School. We'll dive into each below but do know there are several charter and private schools in the area as well. Click HERE to see a map of these additional schools.
There are bus services to and from both Vista Peak and Harmony Ridge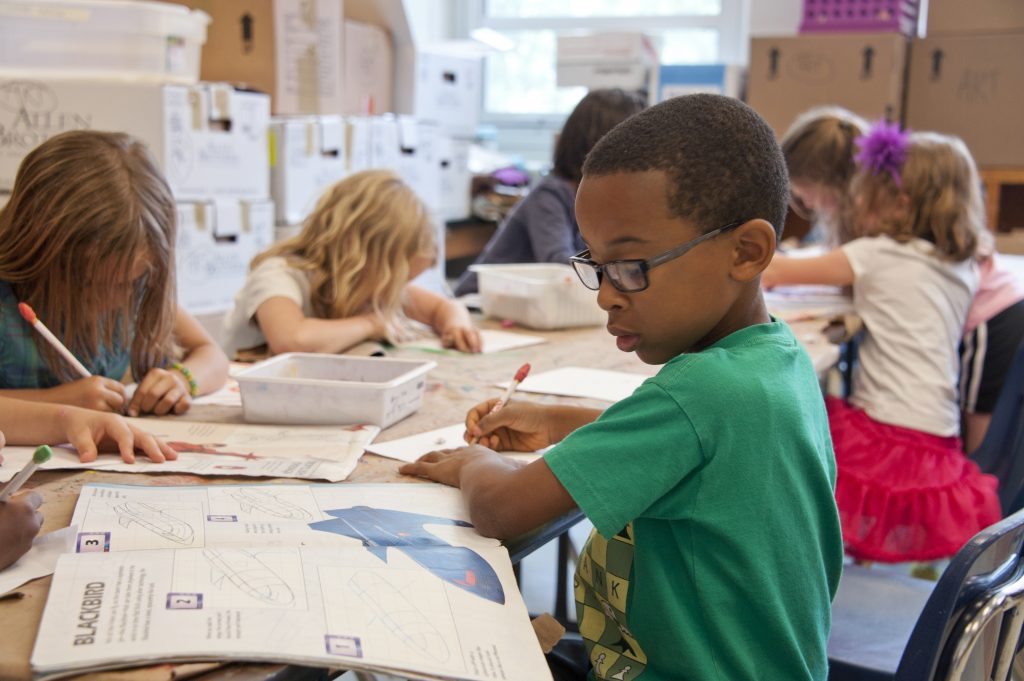 As of September 2021, Harmony Ridge had 727 students from pre-kindergarten through eighth grade.
Harmony Ridge is at the end of a transition period – but this is a great thing.  They are now focusing more on STEM learning than traditional classroom learning which has proven to be very valuable and effective.  Harmony Ridge was also given a $300 million bond to help establish the STEM program.  Harmony Ridge has several special programs such as a gifted and talented program, exceptional student services, autism specialism and more!  Students from other new communities are also assigned to Harmony Ridge so the funding will only increase for the school.  (Other communities include Sky Ranch, Aurora Highlands, and a few more).  Every student has a Chromebook checked out to them that they can use for the entire year.  Kiddos in grades K-2 leave the computers at school while grades 3-8 may take the Chromebooks to and from school.
Another great perk about Harmony Ridge is the extracurricular actives that the middle school aged students can participate in.  Some of these sports include track, wrestling, soccer, basketball, swim, and football!
The school day begins at 7:45 am. and ends at 2:30 pm. If you are needing some help before or after school, Rocky Mountain Kids offers engaging before and after school fun from 6:00 am to the first bell and from 2:30 to 6:00 pm.
Vista Peak's campus is a P-20 campus which means it offers education from preschool to postsecondary. It is only one of just a few campuses in the country that offers this. Vista Peak is definitely an innovative school that offers a unique structure of learning to best accommodate and support all learning styles.
There are many opportunities for students to find what their interests are and Vista Peak offers many ways for students to explore those interests that will prepare them for life after high school. Students have the opportunity to take college courses from local colleges and universities where they can graduate high school with a specialized skill or degree and thus helping families save on paying college tuition.
I really enjoyed reading what the "CTE Pathways Program" was at Vista Peak. There are six unique programs that students can enroll into that will prepare students for their future. The six programs are: fine arts, digital media & communications, graphic design & multimedia arts, business, biomedical sciences and STEM. You can read about each program HERE.
On top of great academic courses and opportunities, Vista Peak also offers a wide range of clubs and activities. There are over 19 varsity athletic teams students can join. In the past 7 years, Vista Peak has had a very successful athletic program winning many championships in a variety of sports.
If your student is more into preforming arts, Vista Peak offers that as well. From the award-winning choir to dance to band, and much, much more, there is a nice variety of preforming arts clubs for students to participate in.
Vista Peak is an open enrollment school which means anyone in the city of Aurora may apply. The open enrollment period usually begins in January and ends in May. If you're interested in learning more about the open enrollment process, contact klfleck@aurorak12.org.
Other Educational Opportunities Near Painted Prairie: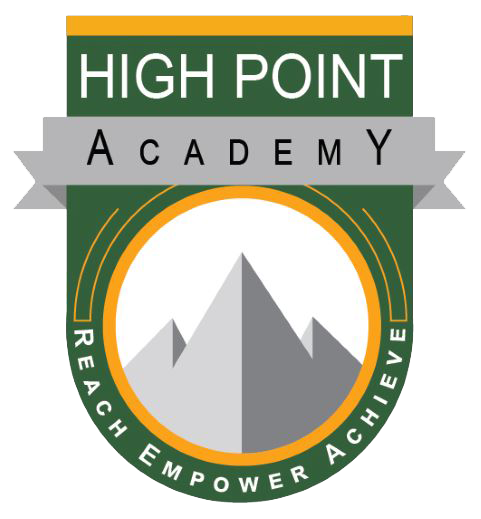 High Point is just west of Painted Prairie on 64th Ave and Tower. It is a quick 6 minute drive from the middle of Painted Prairie. High Point Academy is a tuition-free Pre-K, elementary, and middle charter school that serves students from Aurora, northeast Denver and Brighton.
Uniforms are mandatory at High Point.
The preschool begins at age 4 and follows the same "bell" schedule as the rest of the school. The preschool day begins at 7:45 am and is dismissed at 3:30. You can also pack your child's lunch or there is an option to purchase lunch at the school. To learn more about the preschool, click HERE.
The High Point elementary school goes from grades K-5. Kiddos begin the day every day having breakfast in their homeroom with their class. In all classes, the Instructional Practice method is used. This model ensures students have adequate time to practice what lesson has been taught.
The other unique highlight is the 60-minute enrichment class every week where students can catch up on content they may be struggling with or use the time to expand their knowledge and interest in a specific subject. High Point prides itself with reaching every student no matter where they are in their individual learning style.
The High Point middle school is from grades 6-8. They also begin the day every day with breakfast in their homeroom classes. On top of being incredibly successful academically, students also participate in a 30-45 minute advisory class every day which covers topics such as bully prevention, looking at students individual grades and coming up with a plan to make the student more successful, weekly community building, and more.
Athletics is also a big part of the middle school. There are 8 different sports available for students to participate in. Other after-school clubs include: Girls on the Run, chess club, and more.
If you are needing before and after school care, Innovation Learning is available for students 5 and up from 6:30 – 7:45 AM and after school from 3:30-6:00 PM.
Click HERE for 12 things that make High Point Unique.
These are just a few of the school options for students in Painted Prairie. As the community and surrounding area begins to grow, there will likely be more educational opportunities that Painted Prairie students will have access to.
If you would like to chat about your personal situation or have a question about Aurora Public Schools, I would love to connect you with our education consultant, Keely Buchanan, who can answer specific questions and help your family find the best school to fit your family.