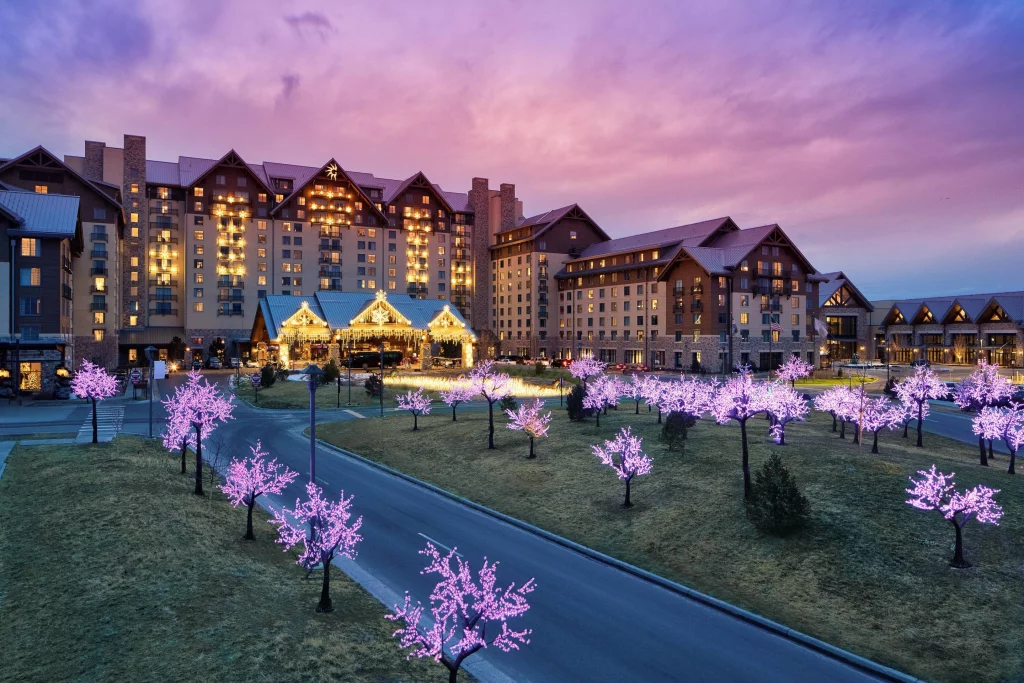 It's the most wonderful time of the year! One of my favorite ways to get into the holiday spirit is to enjoy the plethora of festive events happening at the Gaylord Rockies Resort & Convention Center.
If you live in Painted Prairie, you probably know that Gaylord usually has a lot going on to celebrate various holidays and seasons throughout the year. If you don't live in Painted Prairie (yet!), the Gaylord is pretty much across the street and offers all kinds of dining options, fun activities, a spa, pools, and a great staycation option (where you don't have to travel far to feel a million miles away).
I'm always impressed by the beautiful holiday trees and decor this time of year. Even if you don't sign up for any of the events happening (which I'll highlight below), the Gaylord is a fun place to go and grab lunch, or a festive drink from the lobby bar, and walk around taking in all the festive lights, the views of the Rockies and dowtown, and the beauty of the resort. Or, find a spot by a cozy fireplace and enjoy some relaxing conversation with friends and family.
Here are a few fun events worth checking out this holiday season: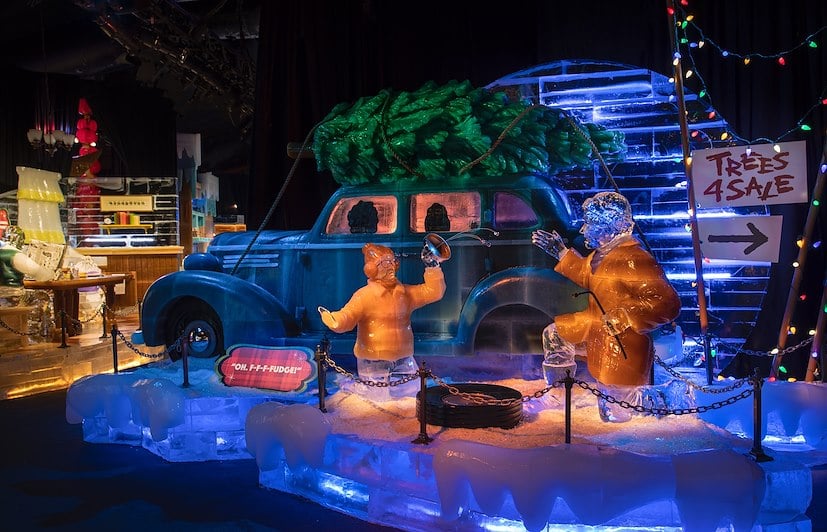 November 17, 2023 – January 1, 2024
ICE!, our signature holiday attraction, features your favorite scenes from the beloved movie A Christmas Story™, brought to life in magnificent sculptures hand-carved from more than 2 million pounds of ice. ICE! is presented by Pepsi.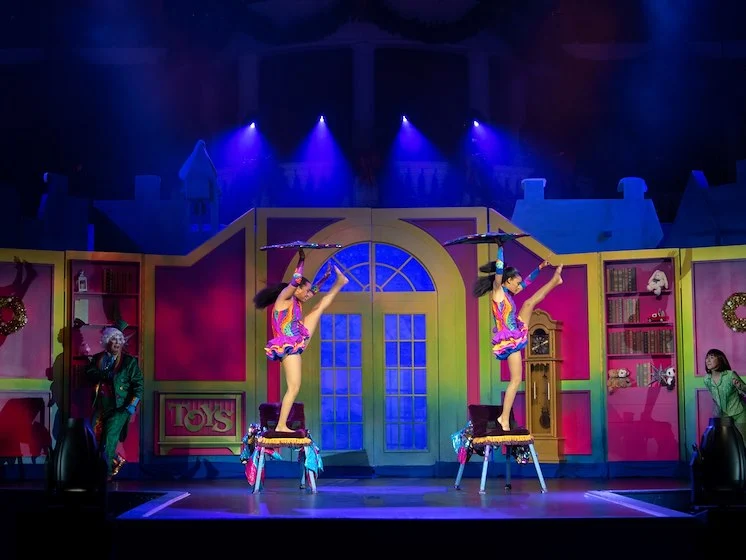 November 19, 2023 – January 1, 2024
This Cirque-styled Christmas show features dazzling acrobatics, feats of flexibility, and high-flying stunts. This Broadway-style spectacle centers around Noel, a child dismayed and distressed by the hustle and bustle of the holidays. Trying to recapture her lost love of the season, she is visited by spirits who bring back the true meaning of the season in energetic, dreamlike chapters.
November 18, 2023 – January 5, 2024
Work together as a team to unlock holiday fun in a Christmas-themed escape room for the whole family. Solve puzzles, unlock clues, and uncover a festive, fun-filled story!​
November 17, 2023 – January 1, 2024
We all envy Santa's elves: they have a great boss, eat tasty treats and sweets whenever they want, and can make their own Christmas gifts! Your opportunity to join Santa's staff awaits at the Elf Workshop. You will learn the secrets of becoming one of Santa's helpers from his top toy-maker and create a keepsake gift or craft for someone special.
November 17, 2023 – January 1, 2024
Don't wait – make a date to decorate! Let your Christmas creativity run wild when you adorn tasty gingerbread. After you've reached confection perfection with your edible art, head over for a sweet meet and greet with Nutmeg, our very own gingerbread
Be sure to check out the Buy More & Save Bundles to save up to 30% on ticketed events!
You can see a complete list of activities here, including photos with Santa, Scavenger hunts, a holiday market, holiday treats, dining, and more!
Enjoy and Happy Holidays!